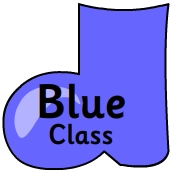 Blue Class News

Well done to Blue Class for a super start to the new academic year. Your enthusiasm and excellent attitude towards our Victorian topic has been a delight to see and I look forward to helping your learning develop further and to the successful creation of your own Victorian magazine.
Enjoy your Victorian homework and remember to keep reading regularly at home. Next week we will start guided reading where we can enjoy reading and learning about texts together.
See you tomorrow,
from Miss Townsend xxx
Attached is your homework...
Click below to find out the exciting learning for the start of this term...
Hello to all of the children who are about to start at their new middle school. I hope you have all had a good holiday, had lots of fun and plenty of rest. I wish you all the very best at your new school. Keep working hard and do the best that you can do. If you are passing Blackwell pop in and tell us how you are getting on.
All the very best,
love from Miss Townsend x
I hope you are all enjoying your summer holidays and have had lots of fun and a good rest. I am very much looking forward to school starting again next week where we will be learning all about what it was like to be a Victorian child. If you are able to before you return to school try and find out 3 interesting things about life for a Victorian child which you will be able to share with our new class. It might be something about their

clothing

,

toys

,

school

or even

work

! I have planned lots of exciting learning for our new topic and it might also involve a trip too!
Enjoy the rest of the holidays and I'll see you all very soon.