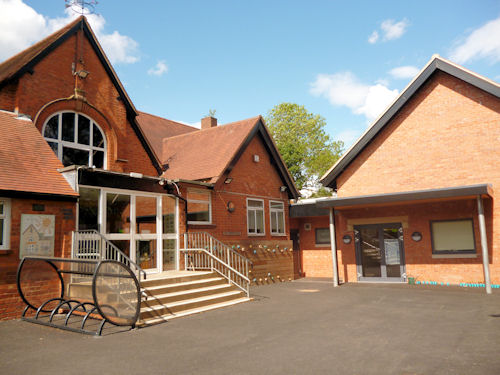 At Blackwell First School we aim to educate the whole child and to ensure children are happy, healthy and fulfil their potential in terms of development of skills for life, social and moral values and academic success.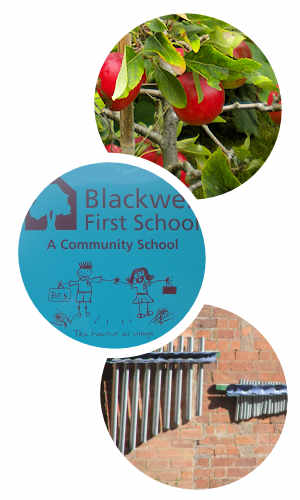 At Blackwell First School we aim to educate the whole child and to ensure children are happy, healthy and fulfil their potential in terms of development of skills for life, social and moral values and academic success.

In order to develop well rounded children, Blackwell offers:
Stimulating and creative learning, with a focus on basic skills
Education to support future careers
Skill development centered around personal and social skills
Opportunities to develop healthy lifestyles
Please contact us for a full prospectus or view our film on our home page.
Curriculum
Our curriculum offers stimulating and creative learning with a focus on the basic skills of speaking and listening, reading, writing and maths. In order to equip the children for their whole lives, Blackwell develops well rounded children for the future through the development of personal and social skills, healthy lifestyles and skills for life, including Computing and SMSC (Social, Moral, Spiritual and Cultural education)
We work as a school community on whole school topics, over a five year rolling programme, which focus strongly on the learning process. Each topic lasts for a few weeks and children work towards an outcome whilst developing learning and social skills during their project work. Topics are designed to develop a sense of community and citizenship and an appreciation of the world in which we live. Our Forest School work based on a Scandinavian outdoor learning philosophy supports this ethos as does our Philosophy for Children programme and SMSC work. We regularly invite visitors to enhance curriculum work and also participate in relevant educational visits.
Foundation Stage curriculum
This is the curriculum for children prior to and including the reception year in school. The focus is on ensuring children develop in a safe environment that supports their well being, social skills and increased personal independence. Skills and knowledge are developed through relevant and enjoyable planned learning experiences.
A strong emphasis is placed on practical 'hands on' activities and the use of the outdoor areas in school. The Foundation Stage has several areas of learning, centred around Personal and Social Education, Physical Development and Communication and Language. We use 'Letters and Sounds' and 'Jolly Phonics' for teaching early phonic reading skills and the children read a variety of books, including real books, supplemented by the Oxford Reading Tree scheme.

Primary curriculum
This is the curriculum for children from 5 to 11 years of age. The focus is on ensuring children make progress in the key areas of learning (basic skills) whilst developing skills across the whole curriculum. At Blackwell we foster a love of learning with an emphasis on developing skills for life (including collaboration, enquiry, communication, problem solving and independence) through our topic work.
The Primary Curriculum subjects taught are:
English
Maths
Computing
Science
History
Geography
Religious Education
Physical Education
Personal Social Health Education
Music
Art
Design Technology

Modern Foreign Languages (French)
Please click below to view our curriculum policy and five year rolling programme, which outlines the subject focus for each topic and some of the skills developed through the projects. Particular projects are planned taking into consideration class needs. Learning needs for all learners are met through carefully tailored learning programmes.
Blackw
ell's outstanding curriculum has led to it gaining several Worcestershire Effective Practice Marks and a Leading Aspect Award

.
| | |
| --- | --- |
| | We are required by law to publish our curriculum year by year and subject by subject. It is important to note that these overviews are a list of subject knowledge taught and do not include the skills taught throughout the Blackwell Curriculum across subjects. The overviews are also a very broad outline and further detail is provided on half termly class newsletters. Click here to view the Curriculum overview. |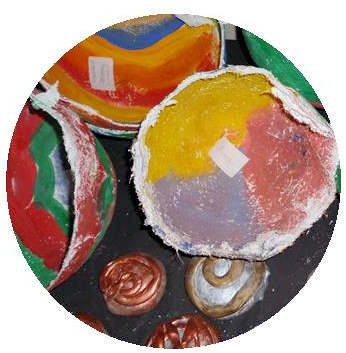 Developing children's cultural awareness is an important part of life at Blackwell.
Music, art, drama and wider cultural experiences add to the
rich curriculum on offer.
Music, dance and drama

Art

Wider cultural experiences

· Music specialist enabling all children to enjoy extra curricular music

· Dance specialist enabling children to enjoy extra curricular dance

· Music curriculum planned and delivered by highly competent teachers

· Regular productions and performances involving all children, from class assemblies to whole school events

· Enrichment clubs after school, e.g. guitar, recorder, music group, singing

· Violin, flute, recorder and piano tuition offered in school day

· School educational visits to theatre events

· Collaborative events with other schools, such as 'Our World' at Charford and 'Rio'

· An art curriculum based on skill development

· Art exhibitions in school

· Educational visits, e.g. Birmingham art gallery

· Participation in 'Voices and Visions' in Worcester cathedral

· Collaborative art exhibition, such as 'Our World' at Charford and 'Rio'

· Development of children's awareness of great artists through curriculum work

· Value placed on children's art work, e.g. sale of individually designed Christmas cards

· Development of art in the outdoors through Forest School

· Collaborative events such as Bromsgrove dance festival and Charford 'Our World' exhibition

· Educational visits, such as Birmingham museum and art gallery, Stratford RSC theatre, Warwick Arts Centre

· Bhangra dance and drumming workshops

· Visit Anderton Park primary school, Birmingham

· Community events, such as Easter Celebration, Summer Fair

· Experiencing wider cultural events through extra curricular Film Club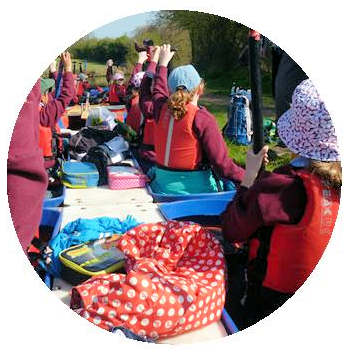 Developing healthy children is an important part of life at Blackwell. Whether it is through encouraging healthy eating, the development of sport and active lifestyles or the nurturing of healthy minds through our social and emotional curriculum work, a wide variety of our work contributes to the children's health and well being.
The table below illustrates some of the activities available to the children to help their healthy development.
Healthy eating

Sport and active lifestyles

Healthy minds

· Healthy tuck shop, including home baked bread by Year 4s

· Curriculum cooking

· Hot school meals cooked by our own school cook in our kitchen

· Healthy packed lunches and snacks from home encouraged

· Curriculum work in Science and PSHE on healthy eating

· National curriculum PE teaching focussing on skills

· Forest School for every year group

· 100% of children engaged in afternoon sport clubs each year

· Inter and intra school sport competitions

· Involvement in a collaborative sport network developing staff expertise

· Part of Bromsgrove School Sport network alongside the 'Active Academy'

· Forest School for every year group

· Personal, Social, Health and Emotional education (PSHE)

· Philosophy for Children (P4C)

· Curriculum work centred around child development

· Strong development of Social, Moral, Spiritual and Cultural development (SMSC)
We currently have the Gold Kitemark for Sport showing excellent practice and opportunities for children.
SPORT PREMIUM
From Autumn 2013, schools have received School Sport Funding to spend on School Sport. During 2016-17, Blackwell has continued to prioritise inter school competitive sport, staff professional development through the use of two specialist sport teachers and developing the sporting opportunities available to children through extra curricular clubs as well as all Year 4s engaging in water sports. The school was allocated £8,485. This has led to 100% of children taking part in inter school competitive sport through our membership of the Bromsgrove 'All Active Academy', 100% of children participating in after school sport and staff training in gymnastics and games, ensuring that all PE lessons taught are at a good or better level. In September 2015 and 2016, Blackwell attained the Gold Kitemark for Sport in school. In 2017-18, the Sport Premium will be spent on: extra curricular clubs for 100% of children; competitive sporting opportunities for 100% of children and staff professional development. The impact of this will be measured throughout the year through quality of PE teaching, attendance and success at competitive events and the retention of the Gold Kite Mark.
Click here for further detail.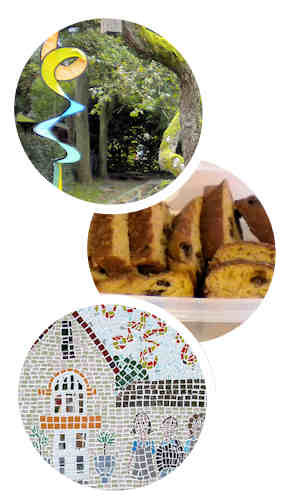 8.20-8.30am Doors open- children arrive
8.30am Registration
8.40am Collective Worship
8.50am Lessons
11.30am Lunch- Yellow and Blue Classes
12.00pm Lunch- Red and Green Classes
11.55am/12.25pm Lessons
1.40pm End of the teaching day/ Afternoon clubs
3.15pm End of the school day
Arrival at school
Children may come into school from 8.20am and staff will be in their classrooms ready to welcome them. The school day officially begins at 8.30am. All children are expected to be in class by this time for registration. Latecomers must sign into the school office.
Collective Worship
Collective Worship takes place every morning, where we celebrate the new school day. We follow 'Universal Values' themes and all children take time to consider the important social and moral questions in life. The themes are shared with families through newsletters in order that families are aware of the discussions taking place in school. Each week certificates are awarded to individuals for effort, achievement, attainment or for being a good, caring school citizen.
Wake and Shake
Wake and Shake sessions are twice daily aerobic routines that the children take part in, in order to develop health and fitness and readiness for learning. A new routine is learned each half term and a school competition is held and the winning class is presented with a cup as 'Wake and Shake Champions'.
Break Times
Morning play times are taken when most appropriate for individual classes. A drink (milk or water) and healthy snack (from home or purchased from the school healthy tuck shop) are consumed during the morning.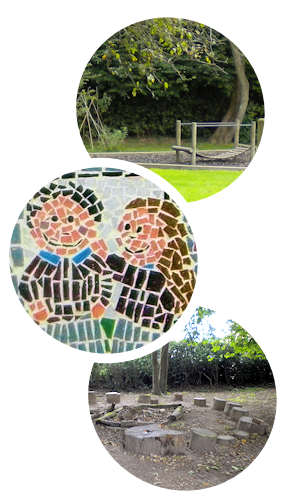 Lunch Times
At lunchtime, children in Years R, 1 and 2 are provided with universal free school meals and Years 3 and 4 may purchase hot meals (pre ordered for the half term) or bring healthy lunches from home. High priority is given to healthy eating and the development of good social skills. School meals are cooked by our school cook in 'The Blackwell Kitchen' on the school site each day and our suppliers are local. We pride ourselves on cooking healthy, fresh meals each day.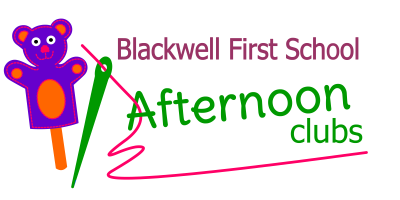 Afternoon Clubs
The school teaching day ends at 1.40pm and the children can attend different extra curricular clubs each afternoon. During these clubs the children from Years 1 to 4 are grouped in mixed age classes across the school, giving the children the opportunity to mix with different children and also children of different ages. Reception age children who remain in school are in a single age group for most of the time. These clubs enable all children to participate in a variety of non statutory activities and develop wider skills. The clubs are run by specialist teachers and teaching assistants.
End of the day
As the end of the teaching day ends at 1.40pm, children can be collected at 1.40pm should parents wish. Please let the office know if this will be the case. The whole school day finishes at 3.15pm. Children are dismissed by staff to their parents or a nominated collector. A child will only be allowed to go with someone other than their parent if the teacher has been notified beforehand, stating the name of the collector. As the teaching day ends at 1.40pm, we would appreciate medical appointments etc being taken after 1.40pm rather than during the teaching part of the school day.
Clubs
The Blackwell School Club is a school run club that opens from 7.20am to the start of the school day and from the end of the school day until 6pm. It is run and managed by school staff and continues the ethos of the school. A wide variety of after school enrichment clubs is offered on the school site and they vary on a termly basis.
Absence
All absences must be reported to the school office in order for them to be authorised. Holiday absence is no longer authorised in line with Department for Education guidance 2013. Absence other than for illness must be discussed with the Head teacher.
Medication
If your child has medical needs please inform the office staff, head teacher and class teachers. A supply of appropriate medication such as inhalers should be kept in school. Routine medication is not administered by school staff. (Please see Medical Needs on the Policies page of this website).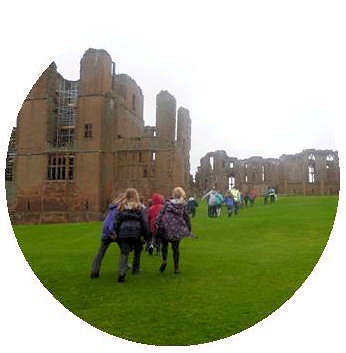 SMSC (Social, Moral, Spiritual and Cultural development) - At Blackwell, this permeates all areas of the school curriculum and supports the holistic development of the children. Here are some examples of how we support this area of development:
SOCIAL : Job scheme; Behaviour policy; Afternoon clubs (cross age); Collective worship on universal values, including values held as British values; collaborative work with other schools and co-operative curriculum work
MORAL : Behaviour policy; Burcot Grange residential home visitors; Charity work and sponsorship; Job scheme and Collective worship on universal values
SPIRITUAL : Forest school; Collective worship on universal values; well developed curriculum; Philosophy for Children (P4C) and spiritual educational visits (such as Egyptian gallery at the British Museum and Birmingham Library as well as places of worship for all major religions)
CULTURAL : Well developed curriculum; collaborative work with other local school; educational visits (such as Birmingham museum and art gallery and Stratford Royal Shakespeare theatre)